See the video of the ad which Akshay Kumar had shot with special permission
Mumbai. Bollywood actor Akshay Kumar came into the limelight when he shot an advertisement amid lockdowns. The add was completed with the Maharashtra government guidelines.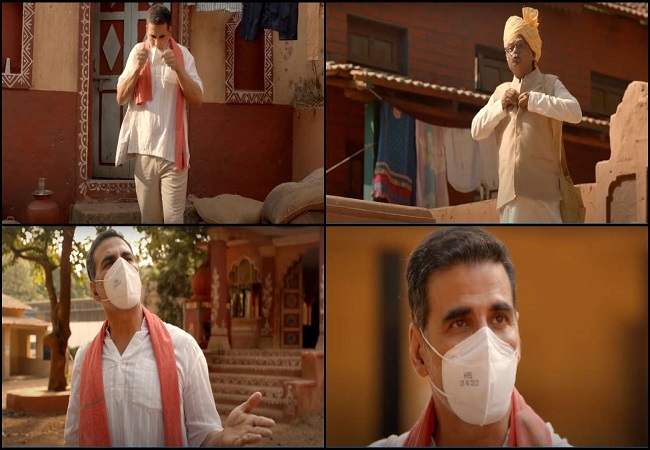 In this advertisement, with the cautions issued by the government, Akshay people are made aware to return to work. Because Akshay Kumar is the brand ambassador of Swachh Bharat Abhiyan. That is why he was selected for this work. This ad was recently released.
The advertisement, directed by Akshay Kumar and director R Balki, has tried to convey a special message to the public, recently the PIB has tweeted and shared it on its official Twitter handle.
Our battle with # COVID19 is not over, but we will not be afraid of the virus. We will take all precautions and we are going to move on with our lives

@akshaykumar @MoHFW_INDIA #IndiaFightsCorona #BreakTheStigma pic.twitter.com/EKxcwwhVb3

– PIB India (@PIB_India) June 2, 2020
The ad shows the setup of the village, where Akshay Kumar is seen in a character named Bablu, who is wearing a mask. He is going to work after the lockdown, when the village head questions him as to how to go around the end of the lockdown, he says that the epidemic is not over yet. Akshay replies to this and says that I am going to work not walking. On this, the chief says that there is no fear, Akshay says, it used to happen at first, but then understood that if I took full care, then the disease is less likely. He further says that the most important mask is to wash hands from time to time. Along with this, they are also seen talking about social distancing.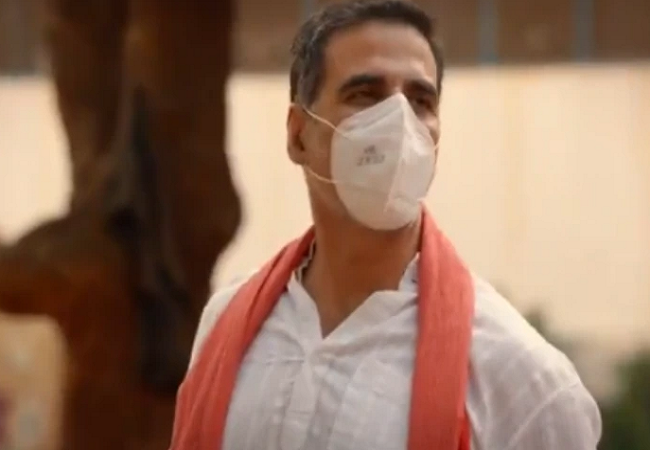 Let me tell you that the shooting of this advertisement has been done with the permission of the government. Some pictures during the shooting were revealed, in which everyone was wearing a mask. Along with this, every person on the set was taken care of. Even before this, Akshay Kumar is constantly making people aware on social media to avoid this disease.