Police patrol extended outside Kangana's Manali house
Manali Police patrolling has been extended outside actress Kangana Ranaut's house in Manali in Himachal Pradesh. The move was taken after his family complained of hearing gunshots near the house on Friday night. However, no security has been deployed at his residence and no anti-social activity has been observed.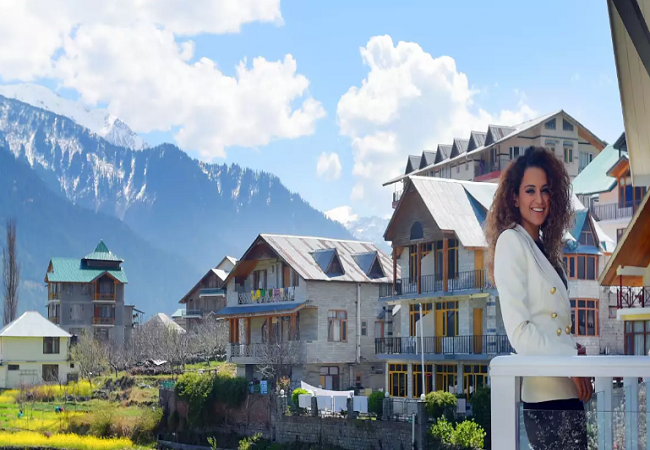 Kangana's father Amardeep Singh Ranaut said that the sound of gunfire was heard in a nearby apple orchard. Amardeep Singh said, "They sounded like gunshots, they may have been firecrackers only to keep the bats away from those gardens."
Superintendent of Police Gaurav Singh said there was no evidence of firing at the scene. There has been no formal complaint from the Ranaut family. They said, "We received a phone call regarding the loud voice and later increased patrolling in the area as a precaution." He said that the actress has not been given any protection.
Police officials said the owners of the surrounding gardens were questioned and denied that they either burst firecrackers or fire at them to keep the bats away. Kangana's father Amardeep said he was satisfied with the police action.
According to the police statement, a call was received from Kangana Ranaut's house at the police station at around 9.45 pm on Friday night, in which she said that she had heard some loud sound in the surrounding area. The police team went on this and searched the entire area. Apart from this, CCTV footage was also searched, but no anti-social activity was found.