Madhuri Dixit became hair stylist for husband, share photo
Mumbai. Bollywood actress Madhuri Dixit Nene shared the experience of the lockdown saying that she set her husband Sriram Nene's hair, becoming 'self-sufficient' during this period. Photos of this new haircut were shared by Madhuri on her Instagram account.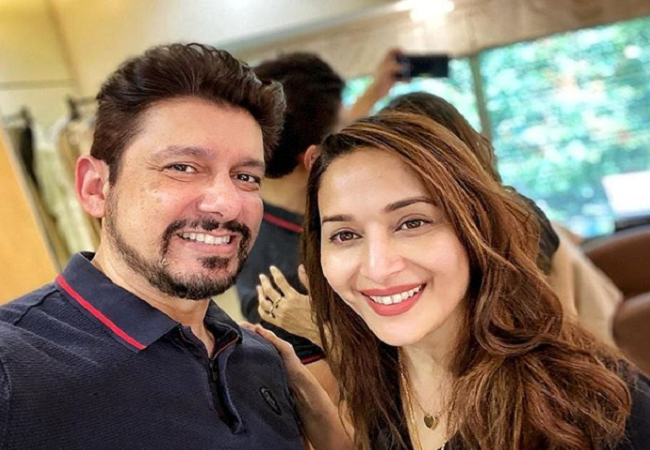 The actress took to social media to share a lockdown lesson with her husband Sriram Nene with a selfie of her own. She also shared the experience of experimenting with her husband's hair, saying it was fun.
He captioned the selfie and wrote, "100th day of self quarantine, Ram had a lot of fun experimenting with hair. One of the essential lessons in this lockdown. "
Apart from this, a few days ago Madhuri shared a very lovely post for her on her mother's birthday. In this post, she wrote, "You are the most precious woman and my support system. You are the most beautiful woman in my world and today is a little more special day." Lots of birthday wishes mother. "