Genelia D'Souza turns 33, love story started with Ritesh
new Delhi. Today is the birthday of the beautiful and bubbly actress Genelia D'Souza Deshmukh of the Bollywood film industry. Today she is 33 years old. The actress debuted in the movie Tujhe Meri Kasam. He was born on 5 August 1987 in Mumbai.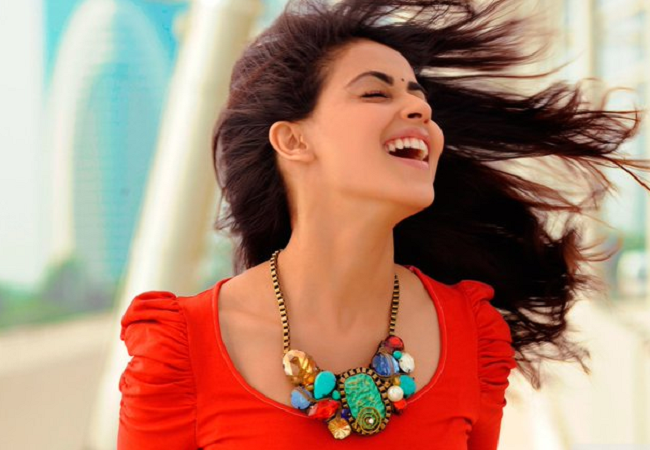 Few people would know about Genelia and Ritesh Love Story that Ritesh's family was against this marriage. But the two somehow persuaded the family to have this relationship. Today we will tell you about the interesting love story of Jay Nelia on her birthday.
Riteish and Genelia's first meeting
Ritesh Deshmukh and Genelia first met during the test shoot of the film 'Tujhe Meri Kasam' in Hyderabad. When Genelia first saw Ritesh at the airport, he ignored Ritesh on seeing him. Actually, Genelia knew that Ritesh Vilasrao Deshmukh is the son of the Chief Minister of Maharashtra. So he thought he would be a spoiled boy of a rich household. But on seeing them, Ritesh gave them his heart.
After this, when the two became friends on the set of the film Tujhe Meri Kasam. At the same time, when Ritesh and Genelia were separated after the shooting in Hyderabad, Ritesh was missing them a lot. This was the time when the love story of both started. After 'Tujhe Meri Kasam', the two once again worked together in the film 'Masti'. But Ritesh and Genelia never open their relationship.
Married on 3 February 2012
Got married on 3 February 2012. He is married to two customs. First they had a Christian wedding and then a Maharashtrian. Genelia is from a Christian family so was married in the first church. For the second time, the two took seven rounds with Maharashtrian custom.
Genelia movies
Talking about Genelia's workfront, she worked in many Bollywood films including 'Tujhe Meri Kasam', 'Jaane Tu Ya Jaane Na', 'Chance Pe Dance', 'Force' and 'Tere Naal Love Ho Gaya', 'Masti' is. Apart from Hindi, Genelia has also worked in Tamil, Telugu, Malayalam, Kannada and Marathi films.