Big B, who was seen venting his anger through the blog, wrote to his fans and said 'Thok do saale ko', what will happen?
new Delhi. Bollywood superstar Amitabh Bachchan is currently hospitalized due to Coronavirus. At a time when Amitabh Bachchan needs love, prayers and wishes, there are some people on social media who are spreading hatred. These users are harassing Big B and his fans by sending hate messages to Amitabh. Amitabh is admitted to Nanavati Hospital in Mumbai since July 11.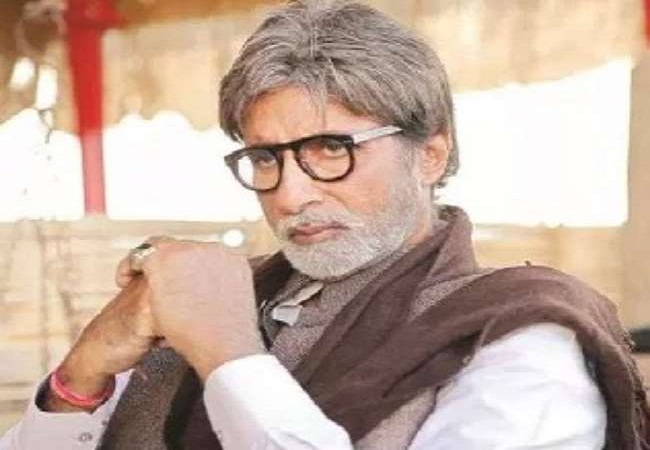 In his new blog Amitabh Bachchan has given a befitting reply to the troll who wrote that I wish you had died of coronavirus. Big-B wrote, 'They write telling me… I wish you had died from Corona.'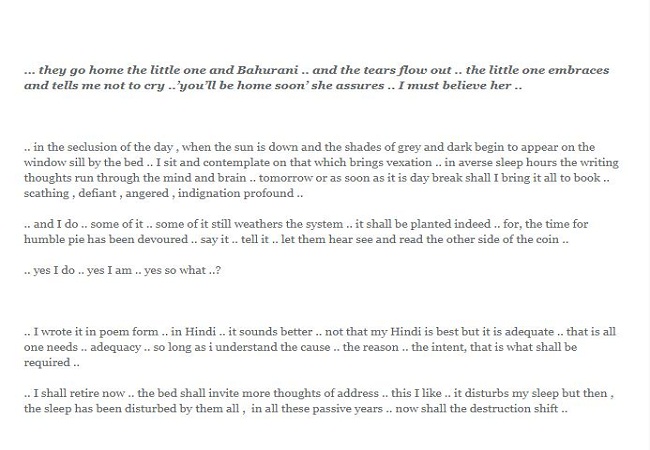 Bachchan began his note by addressing the troll as to what he would lose if the actor died. He wrote, 'Hey Mr. Unknown .. You don't even write your father's name, .. because you don't know who your father is … There are only two things that can happen .. Either I will die or I will live. I will stay .. If I die, you will not be able to get angry and curse them on a celebrity. There will be no one to notice your writing. '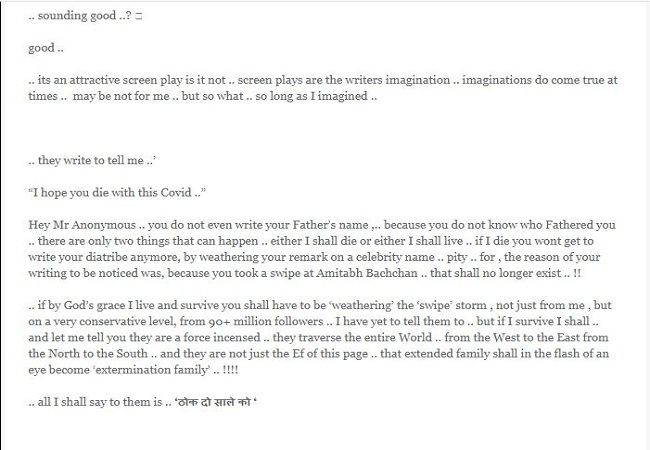 Further, Amitabh Bachchan gave a more befitting reply, writing, "If I survived by the mercy of God, then you will bear the anger of not more than mine, but my nine crore followers." I have to tell them this now and if I survive I will. My fans are all over the world. From west to east, from north to south, are everywhere. And let me just say – 'Thok do saale ko'.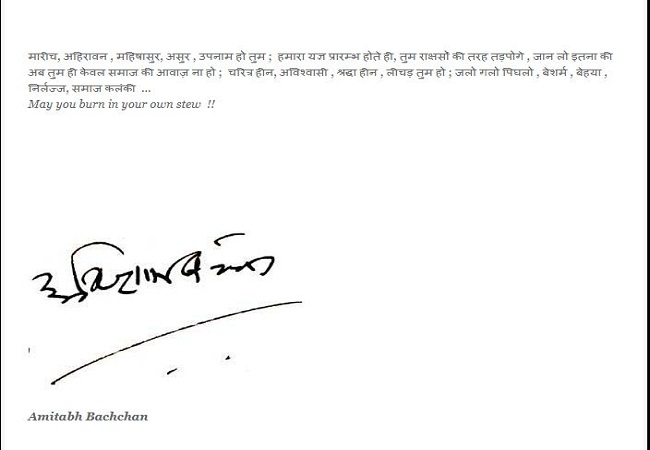 Then Amitabh Bachchan angrily wrote something like this in Hindi language, as if someone was cursing – 'Marich, Ahiravan, Mahishasura, Asura, you are nicknamed; As soon as our sacrifice starts, you will suffer like demons, know that now you are not the only voice of society; The character is inferior, unbelieving, reverential inferior, you are lazy; Burn the melts, shameless, shameless, shameless, slanderous. '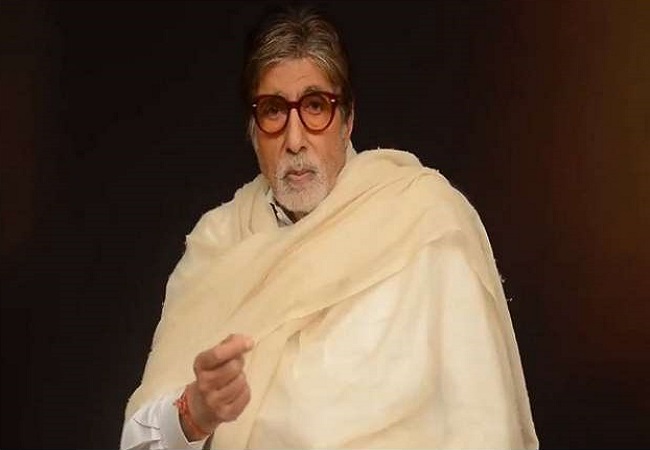 On the go, he also wrote – May you burn in your own stew !!