Asim-Himanshi will be back together for 'Dil Ko Main Di Kasam', to be released on August 10
Mumbai. Bigg Boss 13's most talked-about couple Asim Riaz and Himanshi Khurana are also making a lot of headlines outside. Meanwhile, the two also appeared together in two songs. In 'Kalla Sohna Nayi' and 'Khyal Rakhya Kar', the duo made a big hit, people liked these songs so much that they were on top trend in YouTube as soon as released. In such a situation, this superhit couple is ready to strike once again. The two are going to be seen together again.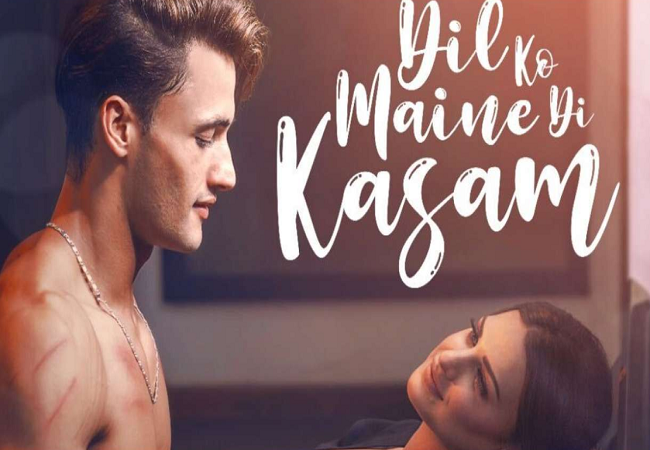 The next song by Asim and Himanshi is titled 'Dil Ko Main Di Kasam'. Whose first look has been released. Asim Riaz and Himanshi Khurana have shared the first look of the music video on their social media accounts. In which Asim Riaz's body is seen with bruises and he is playing the piano, Himanshi Khurana is looking at Asim with love.
Sharing the poster, Himanshi Khurana wrote in the caption, "Everything with love, or nothing at all. 'Dil Ko Main Di Kasam' is releasing on August 10. '
At the same time, Asim Riaz has given the same caption with the poster. Asim Riaz announced on the occasion of his birthday that he will once again be seen in a new music video with his lady love Himanshi Khurana and his song is going to be released on August 10.