Shigella infection: know what is Shigella infection, due to fear in Kerala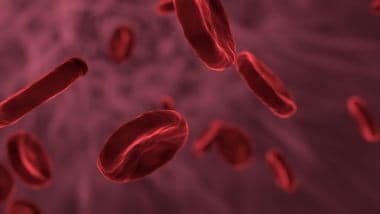 Photo Credits: Pixabay
Shigella Infection: Coronavirus Outbreak in India is not taking the name of stoppage. Let me tell you that the first case of COVID-19 in the country was reported in Kerala (Kerala) and now another virus has created panic in Kerala amid Corona Crisis. People are very nervous about Shigella Infection in Kerala. This infectious virus is spreading rapidly in parts of northern Kerala and according to the report, an 11-year-old child has died due to this infection. In view of this new transition, the Kerala government has issued an advisory as a precaution. State Health Minister K.K. Shailaja has appealed to all citizens to be vigilant and pay special attention to cleanliness.
Diarrhea is said to be the main symptom of Shigella infection. According to the information received, 56 new cases of diarrhea have been reported in Kozhikode district of the state, in which 6 people have confirmed Shigella infection. The patients have been admitted to the hospital and their condition is said to be stable. However, it is estimated that the contagious virus is spreading due to contaminated water and its greatest risk is to children.
What is Shigella infection?
Shigella bacteria cause an infectious disease called Shigellosis. Shigella is one of the major bacterial causes of diarrhea worldwide. Shigella is spread to some extent by contaminated water by human feces. Contaminated food and common toilets can also transmit this bacteria.
Abdominal pain, cramps, fever and vomiting may be the main symptoms of this infection. The disease caused by Shigella is treatable and people can be cured with antibiotics. If not diagnosed and treated on time, Shigella can lead to the death of an infected person. The patient suffering from this infection may have problems of dehydration and fatigue. Children below the age of 10 years may be more at risk of this infection and the elderly may also fall prey to this infection.
What are the preventive measures?
People are suggested to maintain personal hygiene to prevent this infection. Along with this, boiled water should be drunk. The authorities should ensure proper waste management to prevent this infection. Experts advise people who have recently recovered from shigellosis to avoid having sex.