Diwali 2020 Bumper Lottery and Prize List: How to buy Maharashtra, Punjab, Nagaland, Goa State Lottery? Check results online like this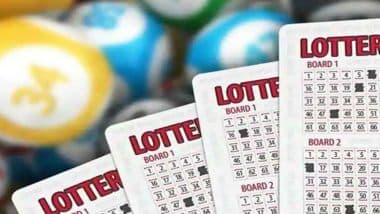 Photo Credits: Getty Images
Diwali 2020 Bumper Lottery and Prize List: Diwali 2020 has started well and during this festive season many states of India including Punjab (Pujnab), Goa (Goa), Maharashtra (Nagaland), Bumper Lottery The offer is announced. Diwali 2020 lottery tickets for Punjab and Nagaland lottery can be purchased online at punjablottery.in. In such a situation, if you want to try your luck on Diwali, you can see how lucky you are by purchasing lottery tickets. Diwali 2020 Lottery will benefit customers a lot, as they can claim bonuses.
Punjab diwali 2020 lottery
For Punjab, 'Punjab State Maa Lakshmi Diwali Puja Bumper 2020 Lottery' has been announced, whose prize money is 7.28 crores. The lottery draw will be held on 18 November 2020 and will be available at punjabstatelotteries.gov.in. The first prize is 1.5 crore rupees, which will be given to two winners – ie a total of 3 crores. The second prize money will be Rs 10,00,000, which will be given to 5 winners individually and the third prize is Rs 2,50,000, this prize money will be given to 20 winners.
The Punjab State Lottery Directorate has launched one of the biggest lotteries in terms of prize money. According to reports, the total number of tickets in the scheme is 20,00,000 and the cost of one ticket is 250 rupees.
Nagaland Diwali 2020 Lottery
Nagaland has also announced the Diwali Bumper Lottery, named 'Dear Diwali Bumper', which will take place on 14 November 2020 at 8 pm. The first prize of the lottery is Rs 5 crore and two lucky draws will be awarded to the winners, while the second prize will be Rs 1 crore, which will be given to two people. The cost of a ticket is 2 thousand rupees. Also read: Happy Diwali 2020 Messages: Tell Happy Diwali to your loved ones! Send these great Hindi WhatsApp Wishes, Quotes, GIF Images, Facebook Greetings, SMS and wallpapers
Maharashtra Diwali Bumper Lottery Result 2020
The 'Maharashtra Diwali Bumper Lottery Result 2020' will be announced on 17 November. The Maharashtra government has announced the lucky draw of Diwali 2020. To check the online lottery and lottery result, you can visit the official Maharashtra lottery website lottery.maharashtra.gov.in. The first prize is Rs 3 crore, the second prize is Rs 60 lakh, while the third prize is Rs 24 lakh.
Goa State Rajshri Diwali Bumper Lottery
People of Goa can try their luck in Diwali lottery and lucky draw which will be held on 17 November 2020. For 'Goa State Rajshree Diwali Bumper Lottery 2020' the lottery ticket costs Rs 1000 and Rs 90 postage and handling fee. The report states that a total of 2 lakh tickets are provided in A / B two series. Ticket numbers start from 00000 to 99999 for each series. The cost of a Diwali lottery ticket is 1000 rupees.
If you have won a prize, please claim your prize within 30 days from the date of the draw. The first prize is Rs 5 crore, the second prize is 10 lakhs per winner and a total of 10 winners will be given this award. The third prize is 5 lakh rupees per winner and this prize money will be given to a total of 20 winners.